Craig brings significant experience and skills to the role, having qualified as a Chartered Accountant over 25 years ago and held senior financial positions across different industries, including the tech sector.
He has joined Quickline from retail services provider Sigma, where he was Group CFO for four years.
Owned by Northleaf Capital Partners and led by our CEO Sean Royce, we're on a mission to bring "broadband for the better" to rural communities across the North of England.
Craig's arrival is our latest key leadership appointment as we invest in our workforce which has almost tripled from 60 to more than 175 over the past year.
He said: "I'm very excited to be joining Quickline and about the journey the company is on. The ambition and intent of the business is remarkable and the team that Sean has built around him is absolutely first class.
"Quickline has already delivered great results in rolling out fast, reliable broadband to rural communities, but there are so many more opportunities ahead.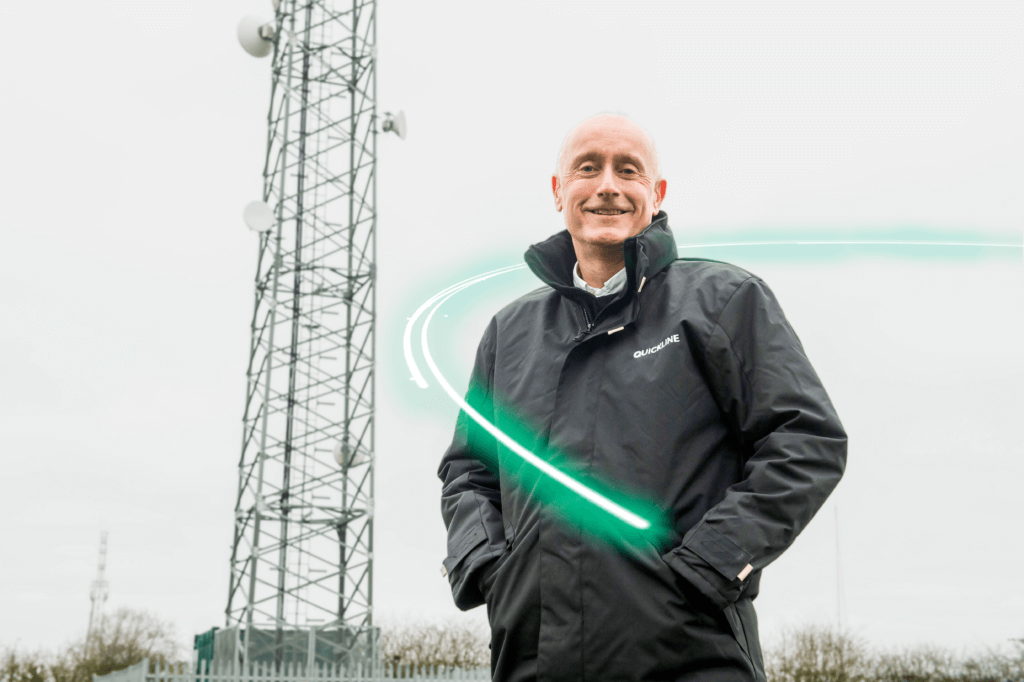 "In my first few weeks I've been struck by the passion and energy of the people in the business. Everyone is pulling in the same direction to leave an amazing legacy that will have such a positive impact on the lives of many thousands of rural households and businesses.
"Having grown up in North Yorkshire, and now living in East Yorkshire, it's fantastic for me to be playing my part in improving the lives of people in Yorkshire and across the North of England."
As one of the UK's fastest-growing broadband providers, we're connecting homes and businesses in under-served rural areas through our market-leading hybrid network, combining full fibre and 5G fixed wireless broadband.
Over the past year alone, we've transformed the online experience available to more than 50,000 households in North and West Yorkshire, North Lincolnshire and Lincolnshire that were previously suffering from poor internet speeds of 30 Mbps or below.
Our CEO Sean Royce said: "I'm delighted to welcome Craig to Quickline as the newest member of our executive leadership team.
"He brings a wealth of experience and a wide-ranging skillset to the role, which will be important to our ongoing development and growth plans.
"Craig's appointment brings further senior expertise and capability to the business, ensuring we have the executive team in place to continue to drive and sustain our growth."