A strong year of growth from Quickline has seen nearly 100 mast sites going live, providing lightning fast broadband across North and West Yorkshire, North Lincolnshire and Lincolnshire, connecting 2,000 rural communities with game-changing internet access and speeds.

It means over 50,000 homes have seen their broadband speeds at least tripled this year. Many households previously with less than 30 Mbps speeds are now receiving 100 Mbps or more. Many now have access to gigabit speeds because of Quickline.

We're transforming the online experience of residents and businesses in remote areas as we continue to invest heavily in our market-leading hybrid network, combining full fibre and 5G fixed wireless broadband.

Rural broadband provision has come under increased scrutiny in recent times. Under new Prime Minister Rishi Sunak, the Government has re-committed to the Conservative Party 2019 General Election manifesto pledge to roll out gigabit-capable broadband to at least 85% of UK homes by 2025. The manifesto also committed £5bn to help connect the hardest to reach areas of the UK with fast, reliable broadband. But, despite these commitments, many households and businesses in outlying areas have slow and unstable connections, while those in urban areas are spoiled for choice.

Our commitment to rural broadband has seen us invest many millions of pounds in fibre rollout in 2022 as part of our commitment to pass over 500,000 poorly serviced rural premises. Additional funding has seen remote communities benefit from a 5G fixed wireless service.

Quickline CEO Sean Royce said: "This has been another big year for Quickline. We continue to expand our network of 5G masts and full fibre infrastructure to some of the most remote corners of Yorkshire and Lincolnshire, going into areas other internet providers leave behind. Fast and reliable broadband is fundamental to modern life. We use it for work, for education, for entertainment, and for keeping in touch with family and friends."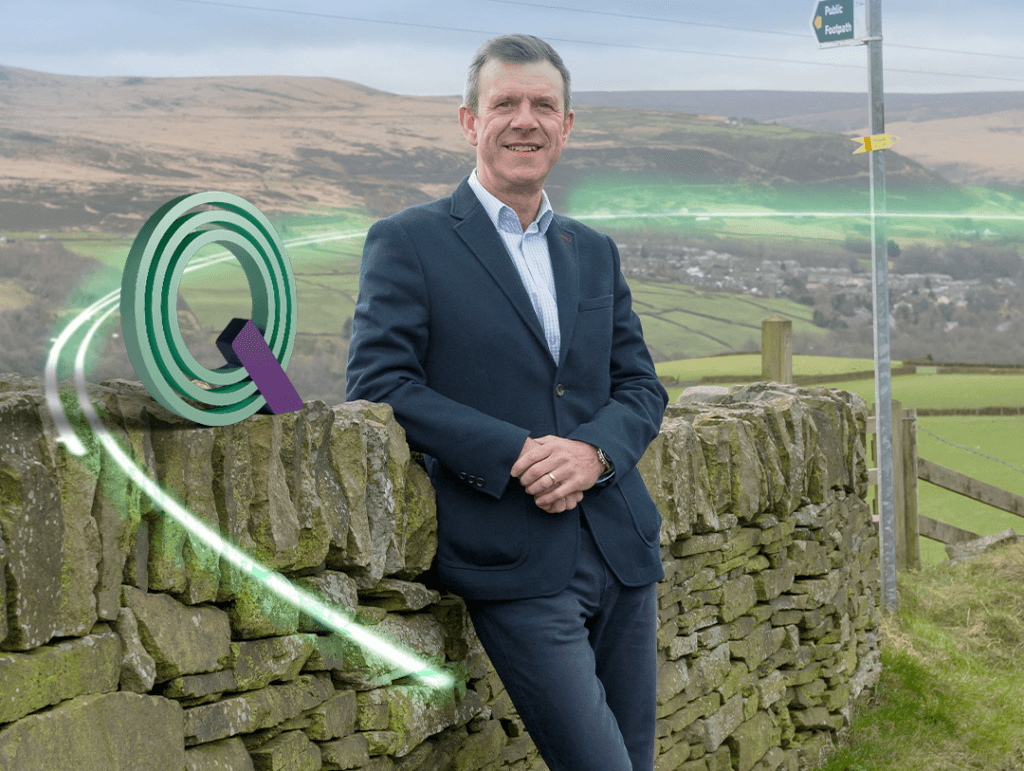 "We believe passionately that everyone should have access to a high-quality, reliable broadband service, wherever they live, but many rural areas remain desperately poorly served. That leaves these communities disadvantaged economically, educationally and socially. That's why we're so passionate about connecting rural communities to the world of opportunities that fast, dependable internet access offers."

"We've got more ambitious plans for 2023, as we continue to evolve and grow as a business. We'll be announcing our rollout plan for next year very soon, so watch this space!"

Some of the communities which have benefitted from our fibre network in 2022 include Flixborough, Burton upon Stather and Redbourne in North Lincolnshire, and Carlton, Drax and Skelton in North Yorkshire. Our rollout of fixed wireless broadband is also unlocking new digital experiences for residents in Yorkshire and Lincolnshire.

Rita and Des Horsfall live in the village of Midgley in Calderdale, West Yorkshire, and said their family's broadband experience has been transformed by Quickline.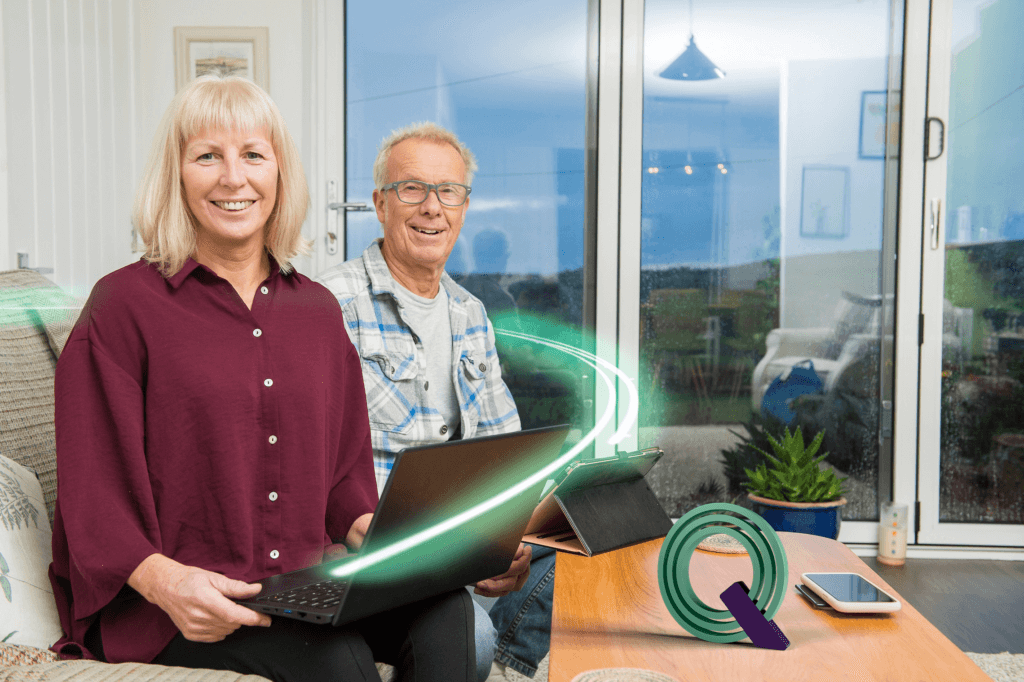 Rita said: "Quickline has changed everything for us. The service we received with our previous provider was dreadful. You would be on a work video call and you would be constantly dropping out and having issues. At times there were three of us working from home and it just didn't work."

"I can now work comfortably in our attic and have had a three-hour online meeting when the connection never dropped out or faltered once."

"It doesn't matter how many of us are working at the same time – or who is doing what – it just works."

We're working alongside local authorities and the Government to deliver gigabit-capable networks to rural communities. We were awarded a £12.3m contract by North Yorkshire Council to deliver ultrafast broadband to over 15,000 premises in harder to reach areas.

In Lincolnshire, we were awarded a £6.1m grant to bring significantly faster broadband speeds to remote, isolated areas of the county. Forming part of the Lincolnshire Superfast Programme, residents who have previously struggled with connectivity now benefit from download speeds of up to 900 Mbps.

Our extensive network is growing all the time. Our network of fibre and fixed wireless now spans 196 miles from north to south and 178 miles east to west with its highest site being 83m, at Emley Moor in West Yorkshire.

To find out if Quickline can connect you with fast, reliable broadband visit www.quickline.co.uk.