Alistair and Jonny Brownlee are working with us to spread the word about the rollout of Quickline's fast and reliable services in rural communities.

Elder brother Alistair famously helped Jonny over the finish line at the World Triathlon Series in Mexico in 2016, in one of the defining images of modern-day sport. The move by Alistair to make sure Jonny wasn't left behind reflects our view that no-one should be left behind when it comes to fast and reliable broadband.

As elite athletes, who became the first brothers since 1908 to share the Olympics podium at the London Games in 2012, Alistair and Jonny also epitomise Quickline's belief that rural communities shouldn't settle for second best.

We're on a mission to tackle internet inequality affecting households and businesses in rural communities across Yorkshire and Lincolnshire. We've already passed more than 300,000 premises with our existing next generation fixed wireless broadband and are rapidly blending that with a full fibre network creating the UK's only gigabit capable network using hybrid technology. Our partnership with the Yorkshire born Brownlee Brothers, will include our first ever TV commercial, which will be seen by millions of viewers from next month.

Kat Jeffery, our Head of Marketing, said: "Our new partnership with the Brownlee Brothers is a perfect fit.
"Alistair and Jonny share our values and belief that no-one should be left behind or settle for second best. We're delighted they're working with us to spread our message and to promote the urgent need for improved broadband provision in rural areas.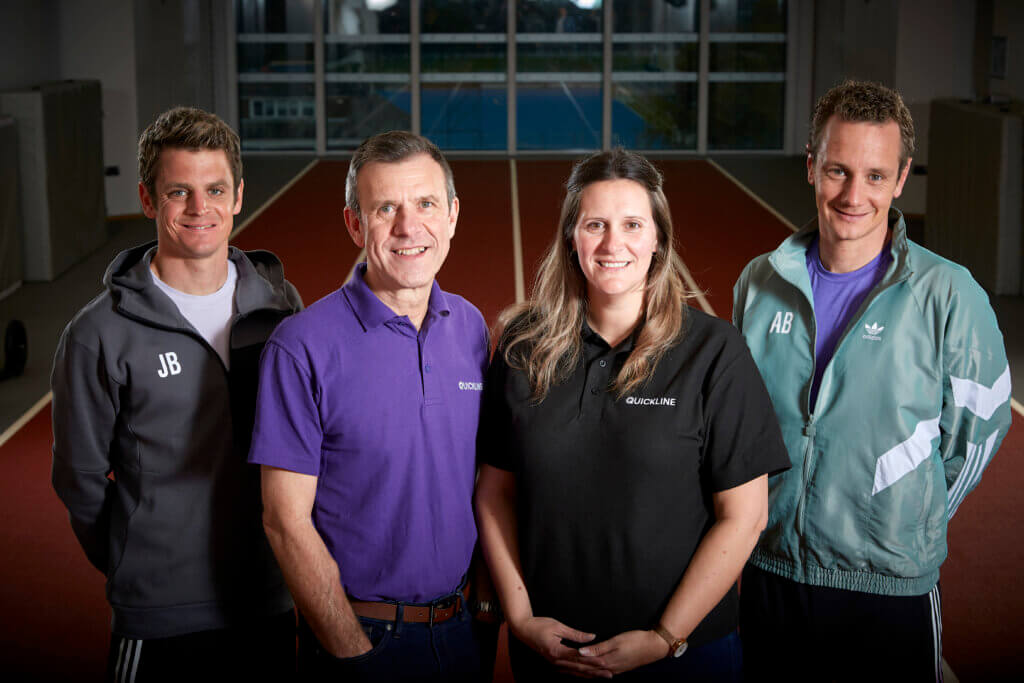 "The TV commercial is a first for Quickline and will reach an audience of millions. We know there will be people who see the advert in areas where we don't currently operate, but we're encouraging people to leave their details via our website if we're not able to serve them now.

"If there's enough demand in a certain area, then we will do all we can to go there. Just put your postcode in the checker on the website to find out if we can connect you. If it's a no for now, it doesn't mean it's a no forever."

The brothers' Brownlee Foundation works with communities to inspire children from all backgrounds to enjoy sport and encourages them to lead active lifestyles. This also ties in with the importance we place on working with and supporting the communities it serves.

Alistair said: "We passionately believe that everyone deserves the same opportunities in life, whether that's in sport, education or digital connectivity.

"We really admire what Quickline are doing to make sure rural communities across Yorkshire and Lincolnshire get the internet speeds they need, so we're delighted to support them to raise awareness."

Jonny said: "Our roots are in the North, so we understand how important it is for rural communities to have fast and reliable internet access.

"We've always strived to be the best we can as athletes and Quickline are striving to provide the best internet service they can to these communities, which is why we're proud to be playing our part."
Along with the television advert, we're running a dedicated social media campaign featuring Alistair and Jonny to highlight the benefits of our broadband services.

Our CEO Sean Royce said: "The Brownlee brothers are true British sporting heroes and outstanding role models. Their dedication and passion for their sport is matched by their character and values, making them the perfect choice as ambassadors for Quickline.

"There's also great synergy with our shared belief that no-one should be left behind, making this an ideal partnership."

• You can follow Quickline and look out for the campaign with the Brownlee brothers @QuicklineUK on Facebook, Instagram and Twitter and at Quickline Communications Limited on LinkedIn.