We were excited to support a packed programme of free fun activities for villagers in Oxenhope as we continue to rollout our fast and reliable broadband in the area.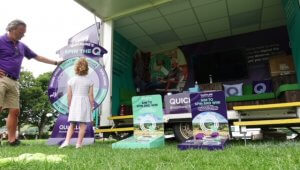 Our team joined Bradford Council's fantastic "Summer of Fun" event in the West Yorkshire village on August 15th, offering family activities including games, giveaways and free face painting.
We were part of the event at Oxenhope Recreation Ground as part of our mission to engage with the community and get involved while introducing our services to residents.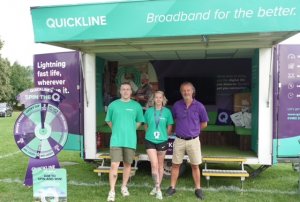 Our fast and reliable broadband is now live in the area with download speeds of up to 100 Mbps, a major improvement on the currently under-served village's sub-standard average speeds of just 22 Mbps.
Kat Jeffery, our Head of Marketing, said: "We were delighted to be part of the Bradford Council's Summer of Fun event, helping to celebrate everything that's great about Oxenhope.
"We loved meeting local residents and it was brilliant to see so many children, young people and families enjoying the activities, from the climbing tower and bouncy castles to adventure play and arts and crafts.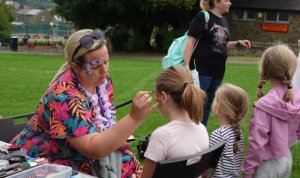 "As part of our wider support for the local community, we're also sponsoring Oxenhope Recreation Football Club's first team home games for the 2022/23 season and sponsoring three members of the Oxenhope Rec squad.
"We're very keen to engage with other local communities as we continue our programme to bring high-speed broadband to under-served areas."
If you'd like us to attend an event or to consider a sponsorship opportunity in your community, email marketing@quickline.co.uk