Tell us about your community and what you love about it.
I've lived in Skelton for about 25 years. I met my wife here and we set up our home in the village.
It's a great community. I play for the local football team and we've built up a good circle of friends in Skelton. I work as an electrical supervisor at a company in Kirkbymoorside, while my wife is a cleaner. Skelton suits our lifestyle, which is why we've stayed here for so long.
What do you use the Internet for?
We use the internet for all the usual things – we stream TV shows and watch videos on YouTube, then it's everything else from social media to checking emails. It's just the two of us at home now – our kids have grown up and moved out – so our internet usage has probably dropped a little bit!
How important to you is a fast and reliable home broadband connection?
It's hard to imagine life without the internet these days, isn't it?
We use it for so many things, every day, and it would all take a lot longer and be much harder without the internet. It's a good way of keeping in touch with family and friends and seeing what everyone is up to. It's also how you find out about events and other things that are going on.
How would you describe your previous broadband service?
Before we joined Quickline we moved around a lot between different providers. None of them seemed to be able to offer us a reliable connection with good speeds.
I would describe it as glitchy. One minute it would be working and everything would be OK and the next minute it would be gone again. It was frustrating. We put up with it for a long time before we heard about Quickline.
What were the most frustrating things about your previous broadband experience?
It would be very difficult to stream things on the TV or our phones – it would keep stopping and sometimes the internet would drop out completely. We spent quite a lot of time speaking to our different providers, but none of them could ever give us a service we were happy with. We kept switching and trying different providers, which is time-consuming and involves a lot of hassle, but nothing seemed to work for us.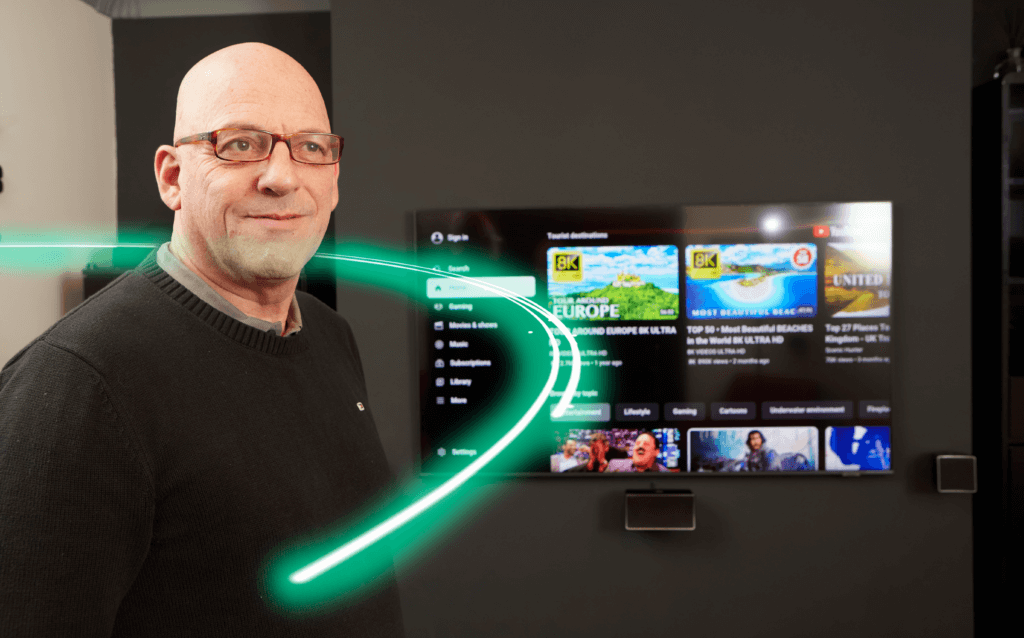 Why did you choose Quickline?
I think I first heard about Quickline through an advert on Facebook, saying they could supply broadband in Skelton. I then started to hear about different people in the village who had joined Quickline, so I put a message on the Skelton Facebook community page asking whether it was a good service. People came back and said they were really happy with Quickline, so I got in touch and arranged to get it all set up.
Tell us about the service you received from Quickline.
Quickline made everything really easy to understand. It was a really smooth transition to them.
A couple of engineers came to my house and were here for an hour or two connecting us up. It was all pretty straightforward. I've been with Quickline for three or four months now and there's only been one time when the internet dropped out. I rang Quickline and they dealt with it straight away. They then called back the next day to make sure it was all working. I can't fault them.
How has Quickline changed your broadband experience?
It's just made everything so much easier. There's no worrying you'll be halfway through doing something and the internet will drop out. You know it's going to work and the speeds we've been getting have been good. Looking back, I don't know how we coped with the broadband service we were getting with previous providers. I suppose you get used to what you have, and you just accept it, even if it isn't very good.
Would you recommend Quickline to family and friends?
I already have. I've talked about Quickline on the Skelton Facebook page and have mentioned them to a few friends and people in the village.
It's a far better broadband experience than I've had with any previous provider.