Tell us about your community and what you love about it.
We moved into our home in Skelton six and a half years ago. Previously I lived in a townhouse on my own and when I met my partner we needed to upsize for more space. This house became available and we loved it.
We've really enjoyed living in Skelton. It's quiet and peaceful and there's a good community here. We've got a village shop and a garden centre and that's about it.
We can walk into the centre of York from our home and I can see York Minster from my garden. We're also a couple of minutes' drive away from the park and ride into York, so it's a really convenient location.
What do you use the Internet for?
The number one thing for us is work – I'm self-employed and run an office technology supplies company. We supply photocopiers, telecoms and printers, among other things. My wife works in HR for the NHS.
Outside of that, we've got a smart TV and our mobile phones, and then it's social media and keeping up with family and friends.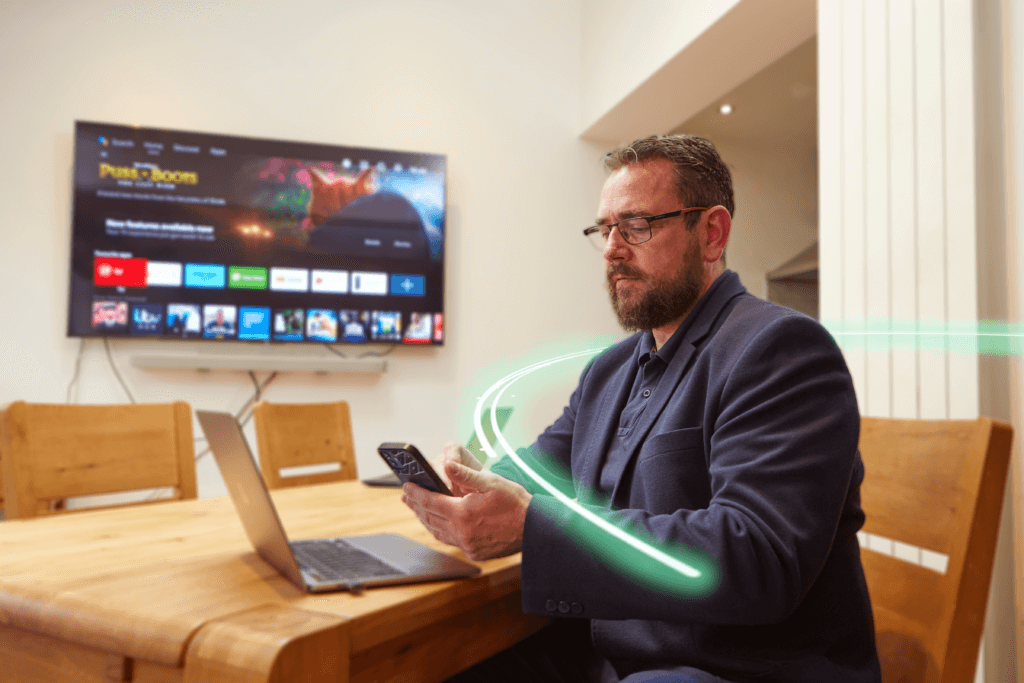 How important to you is a fast and reliable home broadband connection?
These days, normal daily life relies on the internet and technology. Running my own business, I need to know it will work whenever I need it.
Previously I had to turn the camera off during video meetings because it was the only way to keep the call going without the internet dropping out.
Since we moved into this house, my wife has completed a degree and relied on the internet for that. When it didn't work, it made everything a lot more stressful for her.
My daughter and son moved back into the house with us for a while and having two teenagers without good internet access caused a lot of headaches!
How would you describe your previous broadband service?
Before joining Quickline, I'd been a lifelong customer of one of the big broadband providers. I used them where I lived previously and I stayed with them when we moved here.
It took so long to get someone to come out to us to set up the connection and, then, when we finally got online with "superfast broadband" the service was awful. I was absolutely appalled.
We were getting speeds of between seven and nine Mbps, which was useless when you've got multiple people using the internet and jumping on video calls at the same time.
What were the most frustrating things about your previous broadband experience?
When we moved here, we never considered broadband would be an issue, because we're so close to York, but the internet was dropping out regularly.
My daughter needed the internet for her college work and I was working from home sometimes. We all needed it for different things and it just wasn't working for us.
We bought signal boosters, which helped a bit, but it was a temporary fix, not a proper solution.
Why did you choose Quickline?
I kept getting sales calls from other providers who claimed they could offer a better service, but when they put our postcode into their system, they couldn't supply us. It was a waste of time.
One day a leaflet came through our door from Quickline and I thought I had nothing to lose, so I got in touch and found out about the service.
We'd been promised so much by other providers, who then couldn't deliver. Luckily, with Quickline it was a completely different experience.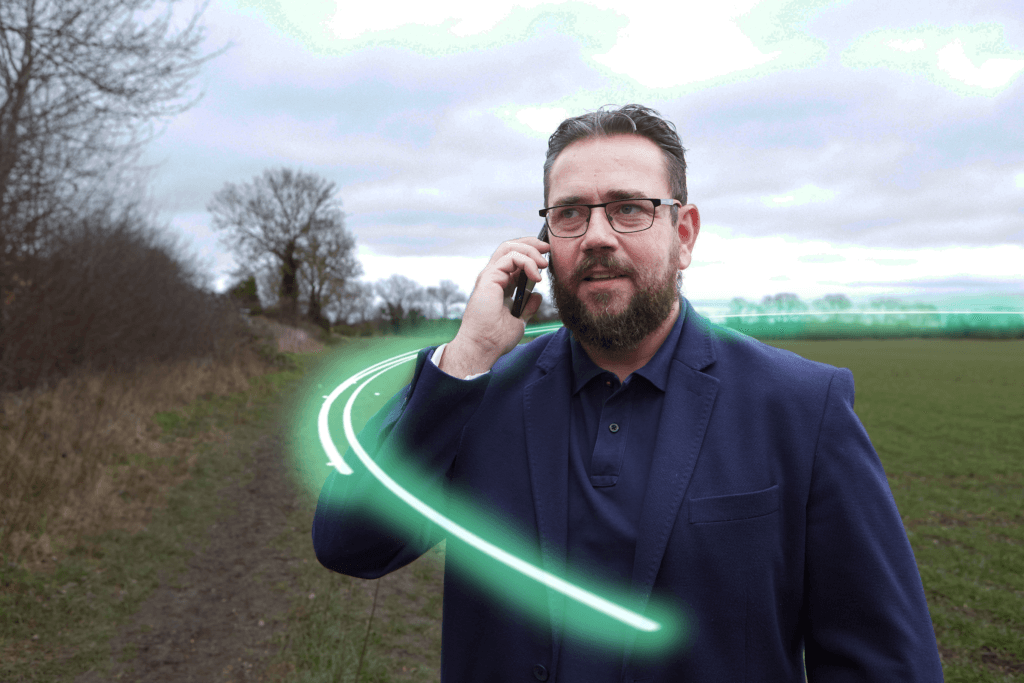 Tell us about the service you received from Quickline.
Everything was very smooth and easy. We had a home office in the garden, which we've now turned into a bar with a TV. I explained to Quickline that we needed the broadband to reach that room and they made sure it all worked.
I have no complaints about the service we've received – there's only been one time I can remember that the internet went down but Quickline resolved the issue and got us back online again very quickly.
How has Quickline changed your broadband experience?
Before we joined Quickline, it felt like we were living in the internet Dark Ages. We had over six years of struggling with poor broadband, so Quickline has been a godsend to us.
We were crying out for a provider to come into Skelton who could give us a good broadband service and Quickline were the answer.
Would you recommend Quickline to family and friends?
I already have. I know Quickline are active on the Skelton Facebook community page and I've put a few comments and posts on there telling people to sign up if they have the chance.
If you're unhappy with your broadband, I'd recommend giving Quickline a ring to see if they can help.