Residents in Folkingham and South Elkington in Lincolnshire, South Ferriby in North Lincolnshire and Staxton and Burnsall in North Yorkshire, have all enjoyed free fish and chips served up in their own communities as a thank you from Quickline for welcoming us to their village.

The portions were gifted to people at special events held at each of the five locations, served up either from the local takeaway, or provided by a visiting mobile fish and chip van.

The chippy tea giveaway forms part of our celebrations to launch Quickline's full fibre broadband to communities across Yorkshire and Lincolnshire and is a treat that has been warmly received.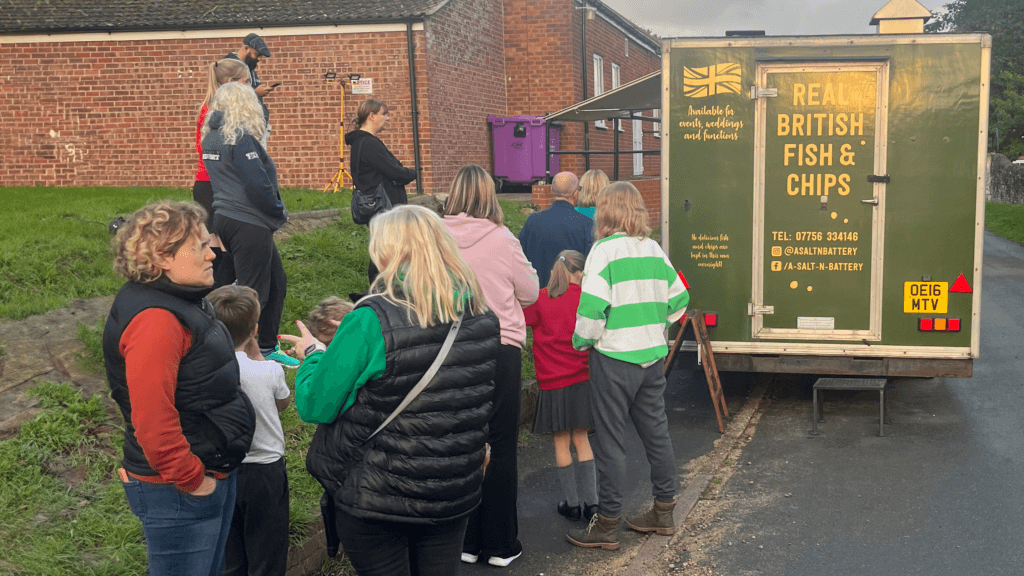 Sarah Lilleyman-Hall, our Events Manager, said: "It has been absolutely brilliant to see and talk to so many people from such a wide variety of communities across the whole of Yorkshire and Lincolnshire.

"Everybody loves a chippy tea, especially at this time of year when it's getting colder and darker. And it gives us at Quickline a great opportunity to meet the people living in the areas where we have built our network and find out more about what it's like to live in that community.

"We're really glad to give something back to the community and we hope everyone who took advantage enjoyed eating their food as much as we enjoyed giving it out to them."

South Ferriby, Folkingham, South Elkington (also encompassing North Elkington and Acthorpe), Staxton and Burnsall are the latest communities to be offered our fast, reliable broadband as we continue our rollout across rural areas in Yorkshire and Lincolnshire.