East Halton, North Killingholme and South Killingholme, all near Immingham, in North Lincolnshire, are the latest locations to benefit from our 2023 full fibre broadband rollout plan.

To celebrate the rollout, we organised a range of events over two weeks. Kicking off with a prize-winning balloon drop in all three locations, Quickline balloons were distributed throughout the villages, each with a winning ticket attached for the finder offering three months of free broadband.

We held a pizza party at the Ashbourne Hotel, in North Killingholme, for residents to enjoy. Chippy teas were served up by A Salt 'n' Battery mobile fish and chip van in East Halton and South Killingholme, with residents claiming vouchers from our social media channels. We also sponsored a quiz night at the Black Bull pub in East Halton, providing prizes and a free drink for every participant. Stephen Gorwood, owner of the Black Bull, is delighted with our full fibre broadband rollout in the village.

He said: "I've been really looking forward to having improved broadband speeds and reliability because, like any other business, we rely heavily on the internet. This includes for our various communications, TV content and music system.

"We also have 23 rooms for guests and the only time I've ever had anyone check out early was because of the insufficient broadband at the time. It's so important these days.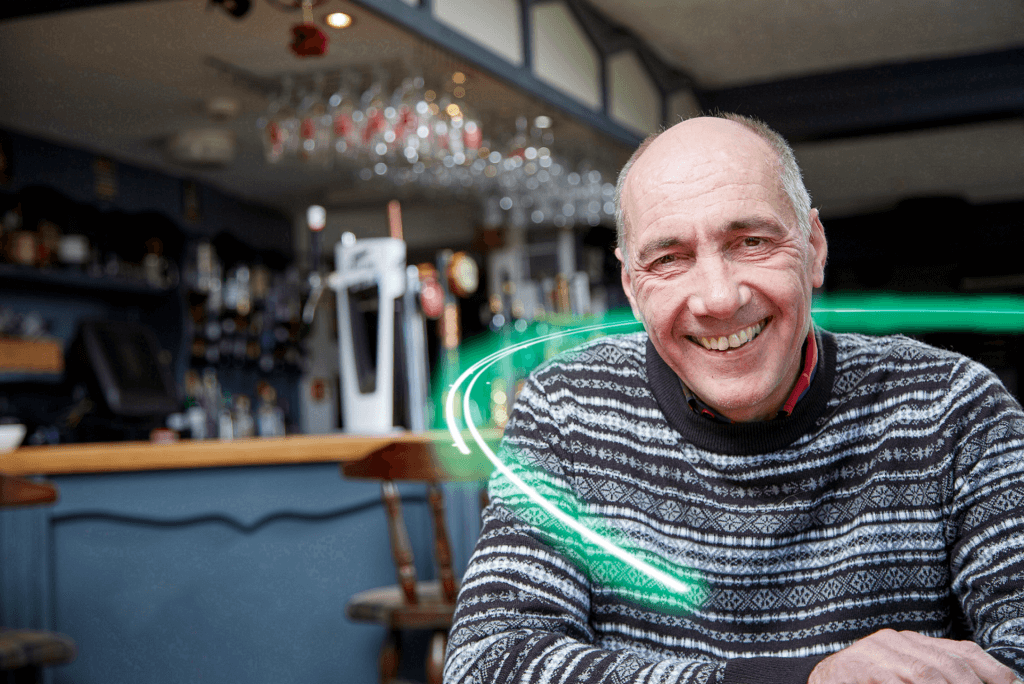 "I've heard some horror stories about other providers, but Quickline have been great and have made a real effort to keep the local community informed and updated about what they're doing."

As well as the fun activities, members of the Quickline team have been out and about speaking to residents and delivering leaflets to raise awareness about the availability of our fast and reliable broadband in the three villages.

Julian Chalk, Head of Enablement and Engagement, said: "We were delighted to be able to celebrate our continued full fibre rollout in East Halton, North Killingholme and South Killingholme – providing these rural communities with the internet service they deserve.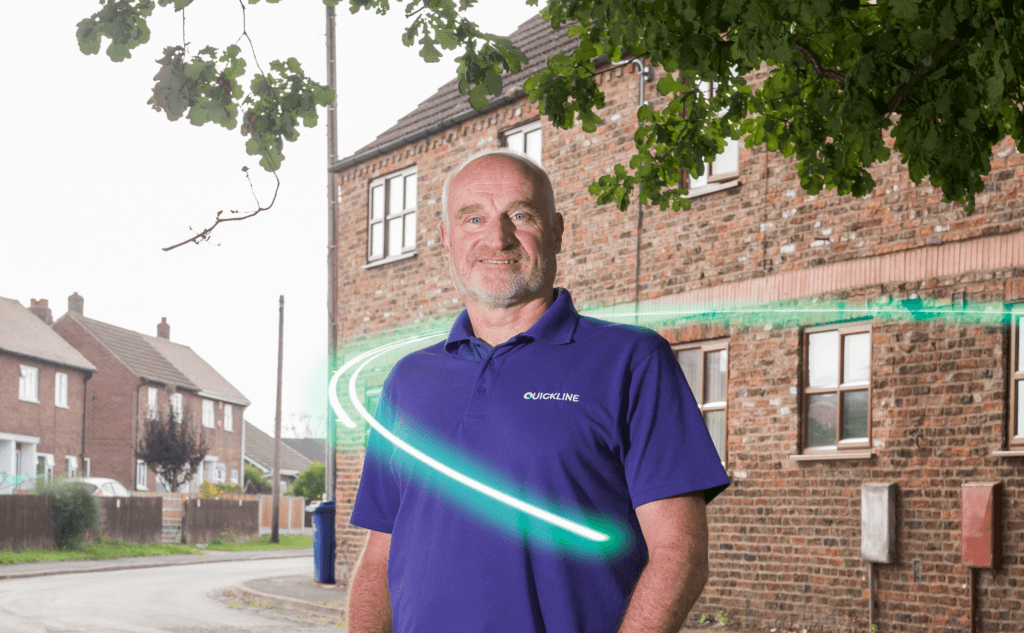 "It was brilliant so many people from all three villages joined in with our community activities and we all had a lot of fun.

"We received great feedback from residents who've been crying out for better broadband after being neglected by other providers in the past and we're proud to be able to meet their needs."

Many of the rural communities in the fibre rollout plan have previously suffered with broadband speeds as low as 30 Mbps.

Full fibre packages with Quickline start at 100 Mbps, with speeds of up to 1 Gbps also available. We recently reaffirmed our two-year price freeze, removing the fear of cost hikes, at a time when many major providers are raising their prices significantly.