Ruskington Parish Council is coordinating the lights installation, which will see warm white lights adorn trees along Ruskington Beck, High Street North, High Street South and Church Street.

The village, the largest in Lincolnshire, is home to more than 6,000 residents and businesses have embraced the increase in festive lights alongside the installation of brackets outside their premises to accommodate 40 Christmas trees. It comes as we prepare to bring our fast and reliable full fibre broadband services to the village in the New Year, providing game-changing internet speeds for residents and businesses.

Ruskington, four miles north of Sleaford, is the latest area to be offered our fast, reliable fibre broadband as we continue our rollout to communities across North Lincolnshire and Lincolnshire, and North and West Yorkshire. The £500 donation is the first offer of support by us, with plans for further community-based activities in the future.

Kathryn Locke, Clerk to Ruskington Parish Council, said: "We're delighted with the donation. The lights always help to cheer up the community at Christmas, especially after the last few years of the Covid-19 pandemic.

"This is the fourth year we've had the lights and it's growing each year, with more businesses getting involved. People come from other villages to see our lights and this donation will make it bigger and better. We're looking forward to making the community even brighter this Christmas, thanks to Quickline, and we're grateful to the businesses for allowing us to place the brackets for the Christmas trees on their premises.
Quickline's full fibre broadband is the way forward. So many rural communities are often left out, so it's nice to be included and our community is looking forward to a much more reliable connection."
We're also supporting Ruskington's Winter Market on December 3 when the lights will be switched on and the community will come together to enjoy the delights of street food, products created by independent local makers, artists and designers, live music, carols and Santa's grotto from 11am to 6pm.
We're offering the first 100 visitors free hot chocolate.

Emma Kent, owner of Greetings card and gift shop in High Street South, Ruskington, said: "It's really nice of Quickline to donate towards the lights. It feels lovely and festive when the streets are lit up and I'm really looking forward to seeing the lights in place.
Our internet connection in the centre of the village is a real challenge. I'm looking forward to seeing it improve when Quickline comes to Ruskington."
Kenny Wood, our Community Engagement Executive, said: "Our donation towards the Christmas lights is part of our commitment to the Ruskington community as we prepare to put residents and businesses in the fast lane with our full fibre broadband services.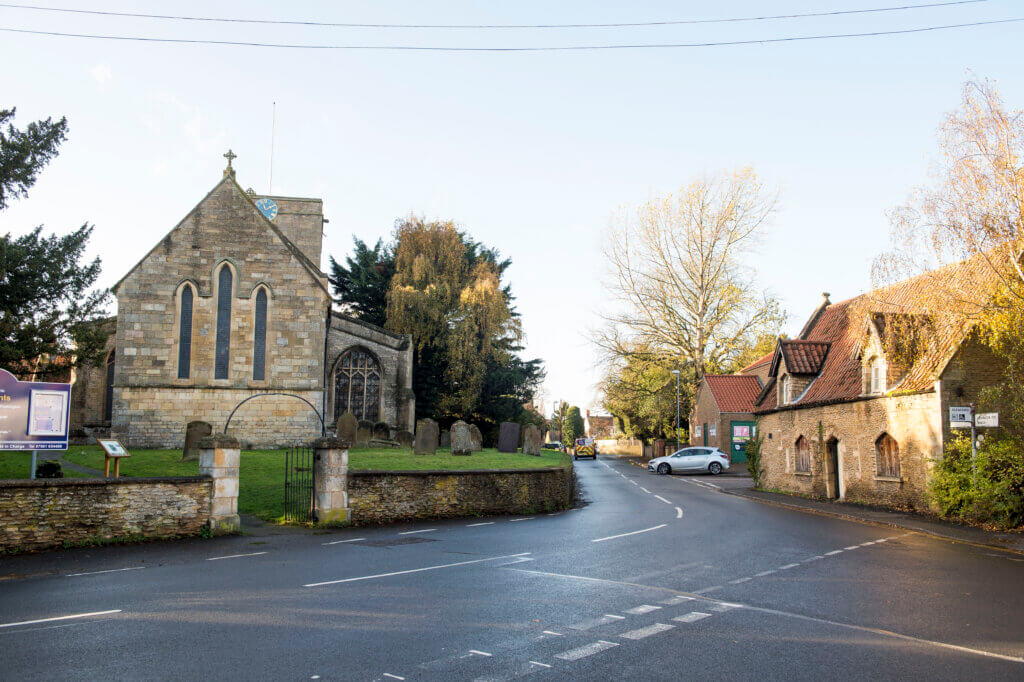 "It's really important to us to support the local community and this is just the start. We're also looking at working with the local secondary school to create a community podcast and potentially teach young people things such as photo capture, marketing and digital skills.

"Ruskington is one of many rural areas which will benefit from our fast and robust full fibre broadband and we're looking forward to making a difference to as many homes and businesses as possible, ensuring they're not left behind."