We have rolled out our fibre broadband, which offers customers speeds of up to 1 Gbps, to new areas across North Yorkshire, Lincolnshire and North Lincolnshire. It means, in total, more than 10,000 homes and businesses across rural communities can now access our fast-growing fibre broadband network, which is transforming the digital experience for people living there.

Julian Chalk, our Head of Network Enablement and Engagement, said: "Our fibre service is a game-changer for communities which have endured slow, inconsistent broadband for too long.
"In just eight months, we've taken full fibre to more than 20 communities as part of our accelerated rollout programme.

"Our full fibre broadband comes all the way to your door, so you can enjoy even higher speeds.
"When some providers talk about fibre, what that actually means is that fibre is connected to a cabinet in your local area, but then outdated copper cables carry it to your home or business. That severely impacts the broadband speeds and reliability you receive.

"Our fibre broadband direct to your home or business ensures you get the high-quality and high-speed online experience you deserve.

"If you live in one of the communities in our latest fibre rollout, get in touch with us and discover for yourself the benefits of Quickline broadband."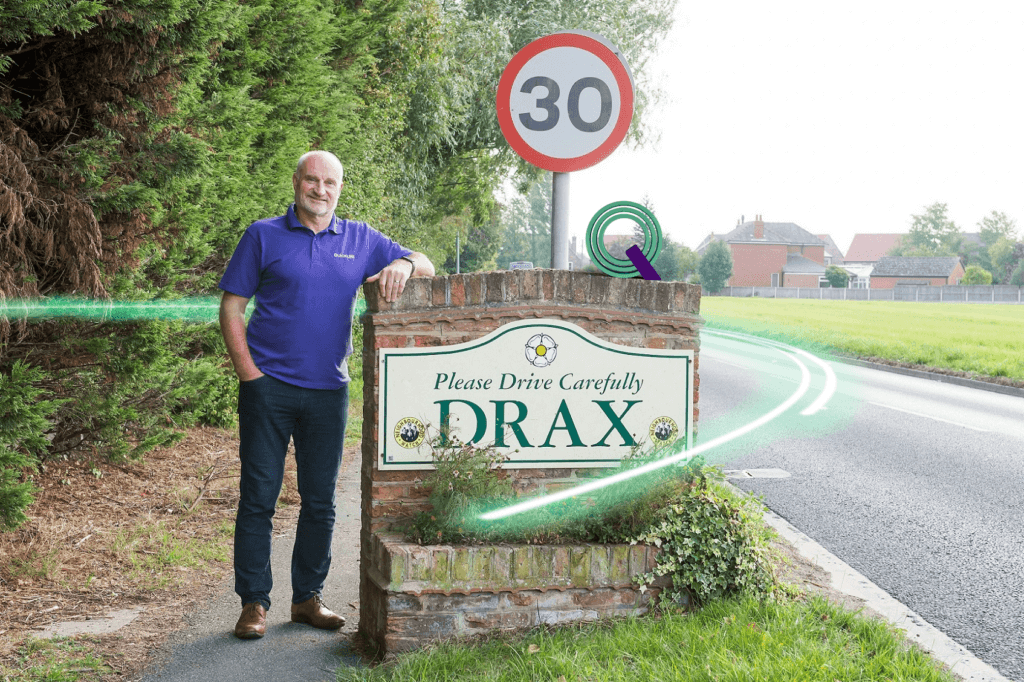 The new communities which can now receive our fibre service are:
• Burton Upon Stather and Thealby, north of Scunthorpe.
• North and South Killingholme and East Halton, west of Grimsby.
• Digby, Rowston and Scopwick, south of Lincoln.
• Carlton, Camblesforth, Newland, Barlow and Drax, south of Selby.
• Deighton, south of York.

These communities equate to more than 7,000 homes and businesses with access to Quickline full fibre broadband. This is addition to the villages of Flixborough and Normanby, north of Scunthorpe, and Skelton, near York, where we went live late last year.

Residents and businesses in some of these communities have previously received broadband speeds as low as 3 Mbps. Typical speeds were around 36 Mbps at best. With our range of fibre packages, the rollout has unlocked speeds of up to 1 Gbps across the rural locations.

Customers who choose to join our growing network also benefit from a two-year price freeze.
As many major UK broadband providers prepare to increase their prices by as much as 14 per cent in April, we are giving its customers peace of mind with a commitment that tariffs will remain unchanged for 24 months.

Our engagement team is already out and about in the communities, spreading the word through a series of events and initiatives.

In Burton Upon Stather, we recently hid balloons around the village, with three months of free broadband available to those who found them.

To celebrate Valentine's Day, we are also hosting a "Qpid" cinema event in Burton Upon Stather on Saturday 11th February, including a family feel-good film with goodies, glitter tattoos, cupcakes and other activities on offer. A similar "Qpid" event is also taking place on Sunday 12th February for residents living in Carlton, near Selby.