Tell us about your community and what you love about it.
We moved to Burton upon Stather from Devon seven years ago and the first thing that struck us was how friendly and welcoming everyone was. On our first trip out, we went to the corner shop at the end of our road and there was a group of teenagers stood outside the door. They immediately moved out of our way and said "good morning" to us. It's that sort of community. We left Devon and moved up north because we were looking for a place that we could afford to buy. We found this beautiful home which needed a lot of work doing to it and we went for it. The rest is history!
What do you use the Internet for?
We have a lot of friends who live in Uganda. Around 20 years ago John went to Bible College and met someone from the Church of Uganda. Since then we've done a lot of work over there with young people.
We use the internet to keep in touch with the people we know there, via Zoom calls. On our first trip there together, we visited a school which comprised of temporary classrooms without windows. It was makeshift, but it meant children did not have to walk 10 miles to the next school. We've since kept in touch with the school and it's now thriving. Without having a good internet connection, we simply wouldn't be able to do that
How important to you is a fast and reliable home broadband connection?
It's important to us for a number of reasons. We both have health conditions – fibromyalgia and Parkinson's – which means we can't carry heavy shopping, so we're reliant on online shopping. We do our weekly food shop online and use the internet for things like sorting out birthday presents and cards for family and friends. The internet is essential for all of our communication. We're part of a number of local groups around Scunthorpe, which each use WhatsApp and Zoom calls and things like that. It's not an exaggeration to say our whole life revolves around the internet in some way.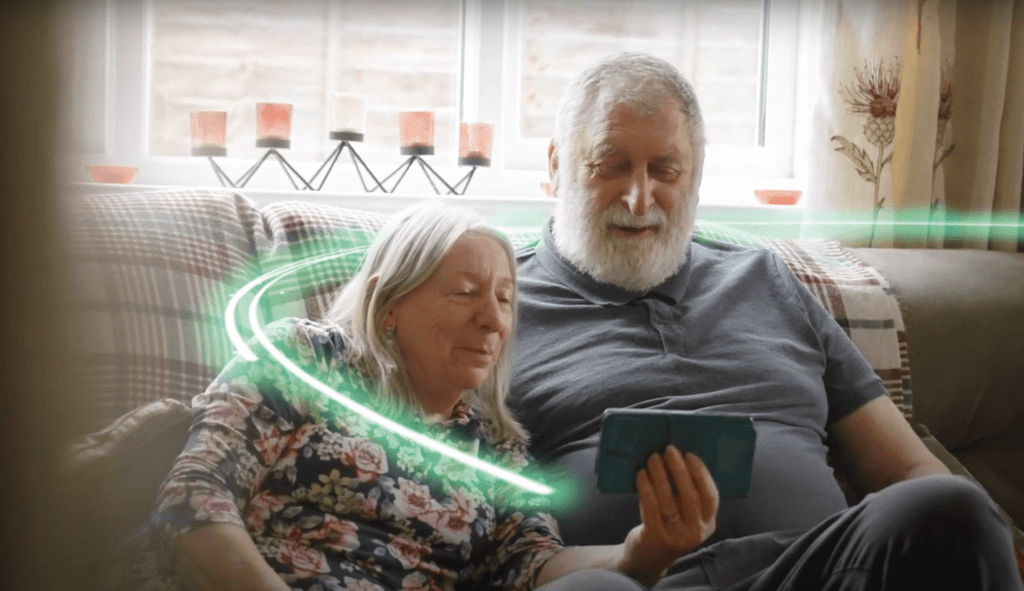 How would you describe your previous broadband service?
It was shocking. With our previous provider we couldn't watch a film or Netflix or have a Zoom call with anyone without it cutting out or buffering. There were times where it would just stop working completely for a period of time and there was nothing you could do. Trying to get hold of their customer support team took so long it wasn't worth the effort. It was also very expensive. We started to look around for other providers and that's when we found Quickline.
Why did you choose Quickline?
It all started when we saw an engineer laying fibre cables down our road. It was a bitterly cold day so we offered him a cup of tea and we got chatting about Quickline. He put us in touch with the Quickline team, so we gave them a call and went from there.
Tell us about the service you received from Quickline.
Quickline's staff were incredibly helpful and friendly, at every stage of the process. The sales team weren't pushy and we never felt pressured. The engineer that connected us was so polite. He knew his stuff and he represented the company in a really positive way. Everyone has been brilliant – we could not praise them more.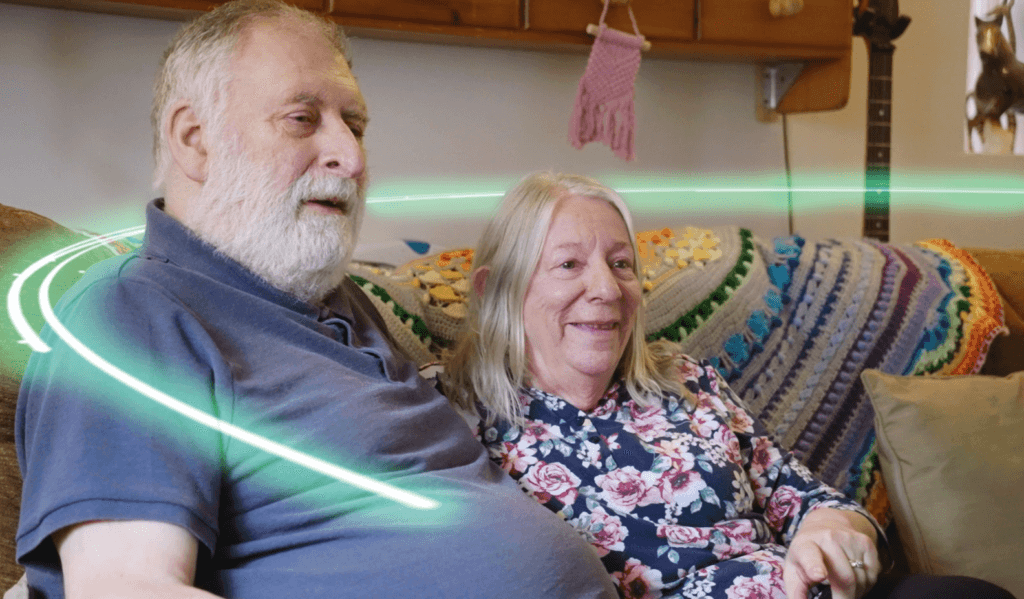 How has Quickline changed your broadband experience?
Our internet access is now fast and reliable. We can do our online shopping now in half the time it took before and we can stream films and be on video calls without fear of the embarrassment of it dropping out halfway through. We've had no issues at all with the service. It's been exactly as it was described to us.
Would you recommend Quickline to family and friends?
Of course. We would say, get involved, talk to Quickline and you'll see for yourself how friendly and professional they are to deal with. It's also worth mentioning how easy it is to get in touch with Quickline and be able to speak to someone. So many big companies and providers make it difficult to pick up the phone to them – you end up getting stuck in a hold queue for ages!
With Quickline, there's always someone at the other end of the line who can help.