The Quickline team made a sneaky visit to the village near Scunthorpe in North Lincolnshire and left prize-winning balloons offering a chance to get free broadband for 10 lucky winners.
The prize balloons, proudly emblazoned with Quickline's logo, were situated in key locations across Burton-upon-Stather to be found by passers-by.

Promoted on our social channels with clues shared throughout the day including photographs showing the balloons in situ, the aim was to increase awareness of the arrival of Quickline's full fibre broadband in the village and encourage new customers to sign up. Tied to each balloon was a voucher entitling the winner to three months of free broadband.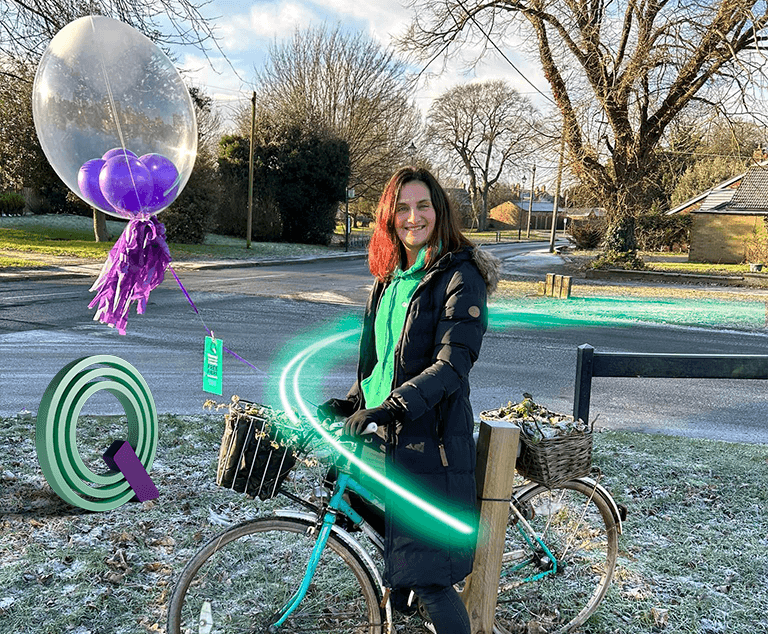 James Fairbank, Social Media Manager at Quickline said: "We made use of Facebook and Instagram to generate some interest within the community and tried to have a bit of fun.
"The balloons looked great dotted about the village, and we had our first winner contact us within hours.

"We are always looking for new and different ways to spark the interest of people living in the communities we serve, and the balloons were something we thought we would try in Burton-upon-Stather."

Julian Chalk, Quickline's Head of Network Engagement and Enablement, said: "It's really important to us that we keep rolling out our game-changing full fibre broadband to these rural communities and we want to ensure the people living there know we're live and available to them.

"It was great to see the balloons brightening up the village and we plan to do more activities like this in other communities that we reach."

At the end of last year Quickline also supported the Christmas fair in Burton-upon-Stather as part of our Quickmas campaign which included giving away luxury hot chocolates as well as tickets for children to see Santa in his grotto.